Table of Contents
Browse Items

Art Contact Music Press Projects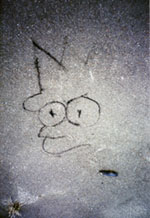 Wed, 07 Feb 2007

Jacob made another pixel robot dude at this show in Pittsburgh:

Space Gallery. Home/Away: Curated by Thad Kellstadt.
Thru Feb 28. Downtown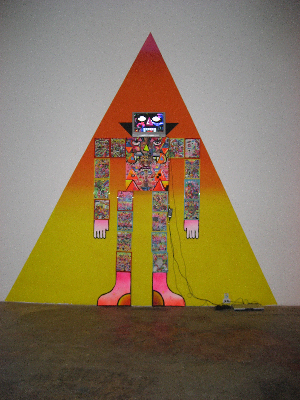 Lots of other great artists including:
Corey Antis, Matt Barton, Josh Bonnett, Jacob Ciocci,
Jen Cooney, Stephanie Davidson, Maya Hayuk, Jesse Hulcher,
Thad Kellstadt, Ladyboy, Max Lawrence, Jim Lingo, Chris Lisowski,
Dutch Masters, Jesse Jamaica McLean, Open Armz, Jae Ruberto,
Team Lump, Andrew Jeffery Wright

Very fun opening. We invented a new secret drink that has salad in the drink. giant eagle had their first jam in the tee pee.